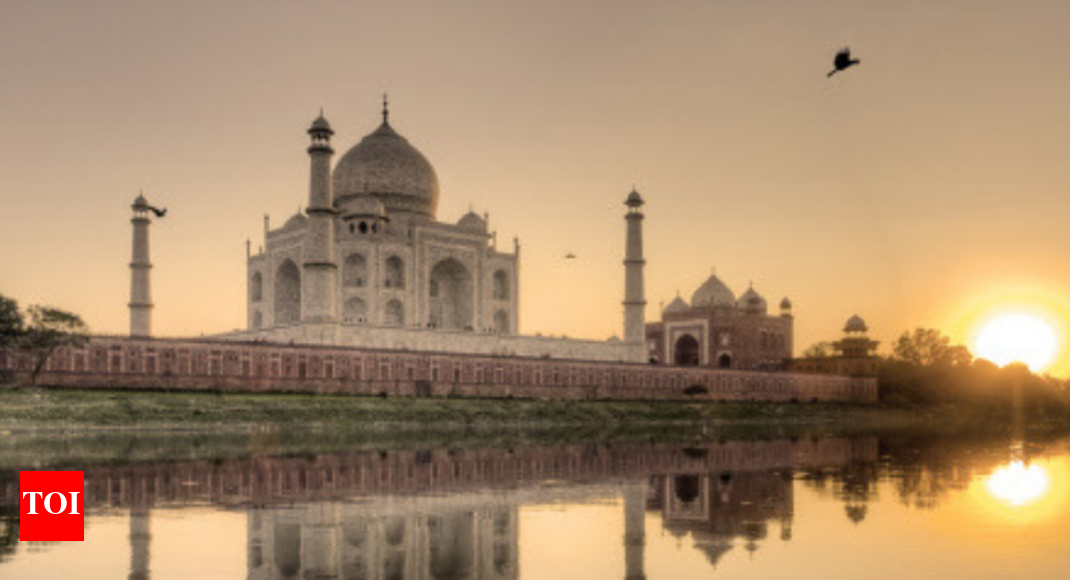 AGRA:
In a controversial breeze, the Archaeological Survey of India (ASI) has 'banned' Muslims from offering namaz at the mosque within the Taj Mahal premises on all days other than Fridays. While the ASI officers claimed they were imposing a July narrate of the Supreme Court, the apex court had upheld a native administration's narrate barring non-residents from offering Friday prayers within the mosque on the grounds of security of Taj Mahal
.
Since the Taj Mahal is closed for public on Friday, native residents are allowed to give namaz between noon and 2pm with out paying any entry price. On the replace hand, on the replace days, any visitor, who had sold a mark would possibly perhaps hasten to the mosque and provide namaz except now.
In a shock breeze, the ASI on Sunday locked the 'vazu tank', the build namazis clear themselves up sooner than offering prayers, leaving several tourists disappointed.
Even the imam and workers of the mosque had been asked to expose up most attention-grabbing on Fridays. Imam Syed Sadiq Ali, whose family has been main prayers at the mosque for several many years for Rs 15 monthly, acknowledged he became bowled over by the narrate.
President of Taj Mahal Intezamia Committee, Syed Ibrahim Hussain Zaidi, told TOI that namaz had been offered at the mosque for the past many years and there became no reason to end it. He acknowledged the expose regime, both at the centre and verbalize, has an "anti-Muslim" mindset and he's going to meet the ASI officers on Monday to lift the peril.
Superintending archaeologist, ASI (Agra circle), Vasant Swarankar acknowledged that it became "as per the narrate of the apex court". He acknowledged, "Namaz can most attention-grabbing be offered on Fridays and that, too, by native residents most attention-grabbing."
A January 2018 narrate by the Agra further district Justice of the Peace (city) barred non-residents from offering Friday prayers within the mosque. The administration's breeze got right here following complaints that "outsiders, in conjunction with Bangladeshis and non-Indians," enter the Taj Mahal advanced on Fridays on the pretext of offering namaz.